The Maxon SD-160 Series RF data radio delivers reliable 2-way communication & remote control for a variety of application needs.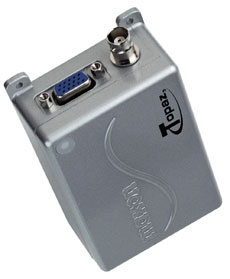 Available as VHF (SD-161) or UHF (SD-164) with 2 Watts and 16 channels. The SD-160 Series provides reliable data or voice communication at all times. Crystal clear audio quality makes the SD-160 Series an ideal radio for golf course and emergency call boxes.
When paired with the optional GMSK or FFSK modem board, the SD-160 Series transmits and receives data for wireless security systems, or it can be used in conjunction with police mobile data terminals for license tag checks.
The optional GPS receiver works with an Automatic Vehicle Location system for tracking fleet movement and communicating data directly to a computer.
Other applications
Weather Stations
Pump Flow Control
Emergency Call Boxes
SCADA Applications
Features / Functions
CTCSS/DCS Tone Signaling
Scan.
Time-out-Timer.
Busy Channel Lockout.
Marked Idle.
TX Delay.
LED Status Indicator.
Courtesy Beep.
Power Save.
2 Watts and up to 16 Channels.
Die-Cast Aluminum Housing with Mounting Holes.
Accessories / Options
Antennas: VHF Antenna, 148-174 MHz, 6" uncut, BNC
connector (CA-1506); UHF Antenna, 440 - 470 MHz, 6", BNC
connector (CA-4506); UHF Antenna, 488-512 Mhz, 6", BNC
connector (CA-4506Y); GPS Antenna (ACC-160).
Signaling: GMSK 9600 Baud modem (ACC-513); FFSK 4800 baud modem (ACC-514); GPS Receiver (ACC-515)