Model 40-30 World Beater Phone Patch
Compact in design and loaded with features, the Model 40-30 is the single user interconnect for most any private system installation. Put the rugged dependability and low cost of IDA Corporation's latest phone patch to work for you.
CHECK OUT THESE STANDARD FEATURES: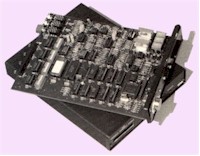 Simplex, half duplex, or full duplex operation.
Repeater or base station installable.
Sampling, enhanced VOX, or VOX with digital
voice delay.
Speed dial. Nine numbers of up to 15 digits.
Dip switch programmable or PC programmable
for special applications.
DTMF or pulse dialing. Mobile non-activity timer.