AT-100, AT-400 & AT-800
Birds™ AT-Series Antenna Testers can test an entire band in a matter of seconds, with accurate results regardless of antenna cable length.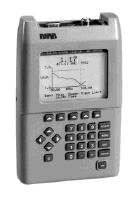 Menu driven, software-defined keys and digital keypad quickly select operating mode and enter test parameters.
A self-contained RF source precisely sets the test frequency.
A built-in adaptable antenna jack mates a wide range of standard RF connectors.
AT-800: 806–960 MHz analog or digital wireless services.
AT-400: 65–520 MHz for aeronautical, mobile radio, FM, and TV.
AT-100: 2–136 MHz military tactical and airborne communication, nav/com, fire, police, and emergency.
Swept Frequency Measurements


- Show VSWR, Match Efficiency or Return Loss across the entire band. A moveable cursor pinpoints scan frequency and digitally displays the corresponding measurement value.
Single-Frequency Mode
- Can be used to optimize antenna performance and troubleshoot intermittent problems.
Limit Testing
- Quick Pass-Fail indicator compares measurements to user-selected limits.
Audible Indicator
- Pitch varies with match condition for easy, hands-on antenna adjustment.
Field-Strength Measurements
- Verifies the output of devices such as portable radios and cellular phones.
Data Storage
- Saves and recalls up to 12 scans in nonvolatile memory for long-term monitoring of antenna performance.
Serial Communication Link
- Optional software uploads data to a personal computer for analysis or storage.
Backlit Liquid Crystal Display
- Produces text and high-resolution graphics.
Portable
- Lightweight, easy-to-carry, with rechargeable batteries.
Rugged
- Designed to meet the harsh environment requirements of MIL-T- 28800.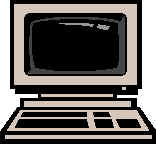 The AT-Series contains a serial interface for downloading and analyzing test data with a personal computer. The Model 7000A840 Interface Kit (serial cable and software for MS Windows 3.1, 95, and NT) is available as an option.
Specifications
Frequency Range:
AT-100: 2-136 MHz.
AT-400: 65-520 MHz.
AT-800: 806-960 MHz.

Frequency Resolution:
AT-100: 20 kHz,
AT-400 and AT-800: 30 kHz.

Frequency Accuracy:
AT-100: ±50 kHz.
AT-400 and AT-800: ± 100 kHz.

Measurement Range:
VSWR: 1.00 - 99.99
Match Efficiency: 0.0 to 100.0%
Return Loss: 0.0 to -32.0 dB.

Measurement Speed (Typical):
Single Frequency: 5 readings/second.
Swept Frequency: 1 sweep/second.

Test Port: Impedance: 50 ohms, nominal.
Standard Connector (others available)
AT-100 and AT-400: N (F).
AT-800: TNC (F).


Pre-programmed Bands: AT-800 only: AMPS, NADC, GSM, PDC, CT2.

Interface: Serial (female DB-9 connector).


Field Strength: 0 to 100% (relative).
Sensitivity for Full-scale deflection:
AT-100: 8 v/m @ 100 MHz.
AT-400: 0.22 v/m @ 400 MHz.
AT-800 3m @ 12.6 W ERP.

Power Requirements:
Batteries: 6 rechargeable AA (KR-15/51).
External DC: 11-16 Vdc.
External AC Adapter:
108-132 Vac @ 57-63 Hz, or
207-253 Vac @ 48-52 Hz.

Operating Temperature: 0° to 50°C (32° to 122°F).

Storage Temperature: -41° to 71°C (-40° to 160°F).

Size (including connector): 8" H x 4 5/8" W x 1 3/4" D,
(204 mm x 118 mm x 42 mm).

Weight: 1 3 / 4 lb. (0.8 kg).

Supplied Accessory: Field-strength antenna

Recommended Accessories:
Carry case (Model 7000A850).
Windows® Interface Software (Model 7000A840).
Cigarette Lighter Adapter (Model 5A2238-1).
For specified performance, the AT should not be used in the presence of nearby, actively-transmitting antennas.